Elizabeth Calsey House News
Read what's happening at Elizabeth Calsey House
December, 2013
Hello Family and Friends!

It's hard to believe all the time that has passed since our last newsletter. I think it's safe to say summer has come and gone and the winter months are vastly approaching along with the holiday season.

Our Halloween parties were a great success! Residents from both houses got to watch the neighborhood children trick-or-treat and spent time learning a multitude of Halloween trivia. Each resident got their own goodie bag filled with all kinds of spooky treats, and of course candy. A holiday as spooky and commercial as Halloween really puts a smile on their faces and lifts their spirit; which is always a goal of ours here at the Elizabeth Calsey House.

......Our haunted homes soon turned into the land of turkey and thanks. Many of the residents took part in our Thanksgiving crafts. They made their very own turkeys, which brought a little Thanksgiving spirit to their rooms. .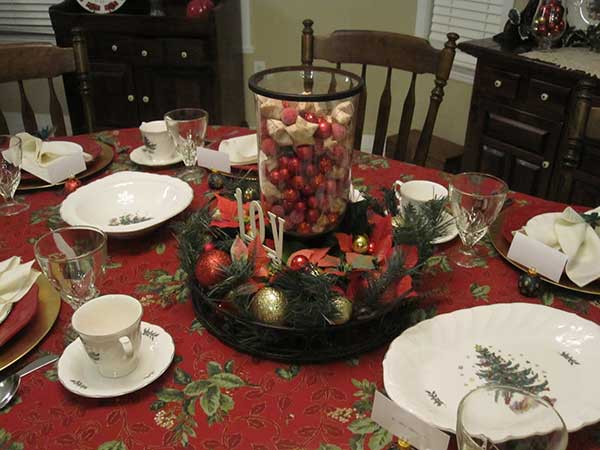 With every holiday that approaches it would be greatly appreciated if you could notify us whether or not your loved one will be joining us for our holiday celebration. We try to make every holiday as special as possible which as you all know takes a great deal of time and preparation; so knowing who will be joining us would be of great help! Those that were with us for the Thanksgiving meal really enjoyed themselves. We always want our residents to feel as if they are among family, because we truly are a family here. We hope all of you and our residents that spent the holiday outside our home had a loving and thankful Thanksgiving. .

Black Friday is decorating Friday at our homes. The turkeys are packed away and replaced with an immense amount of holiday decorations. All of our residents will be invited to assist in tree decorating. This is their home and decorating the Christmas tree among friends helps to remind them of that. We will also be doing our annual Secret Santa/Eggnog Party once again this year. Our staff members are kind enough to act as a Secret Santa for each of our residents. This year will be even more special, because Santa and his top elf will be visiting each of our homes!
Residents Corner
This is a chance for you to get to know our residents on a more personal level.
Meet Nancy Knapp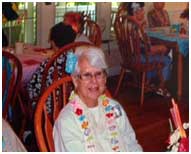 Nancy grew up in her family's three generation home located on Andrews Lane here in Amesbury. After seventy nine years at Andrews Lane Nancy moved into an in-law partment at her son Lee's home; where she remained for ten years before residing at the Elizabeth Calsey House. She was very happy living in her apartment, but will always miss the home that remained in her family for so many years. She had three sons with her husband Fred, Jeff, Lee, and Jay. Unfortunately Nancy lost her husband Fred at a young age, but was able to keep herself along with the three other special men in her life going strong. Nancy remained a stay at home mother until her oldest son went off to college. At this time nancy began working at the Story Book House, in long time friend Betty Goodwin's kindergarten class. Nancy and Betty picked up students each morning for school in their station wagons; piling in as many children as their wagons could hold. Nancy also spent time working for one of Newburyport's past mayors at his collection agency, where she eventually retired from.

For many years and to this day Nancy remains very involved with her church. She is a member of the Main St Congregational Church, where she worked in the church's thrift shop for 17 years. One of Nacny's greatest passions is knitting. She knits prayer shalls for members of her church who may be ill or for new members joining the congregation. Currently Nancy lives on the second floor of our Lions Mouth home, and has a room located right next door to long time friend Betty Goodwin. She has seven grandchildren, eight great grandchildren ,and one on the way! Nancy says she is very happy living at the Elizabeth Calsey house, and our home was able to become her own home.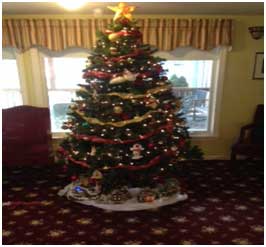 We thank you kindly for the cooperation with the cancelation of our Lions Mouth Rd Party. We will be in contact regarding a rescheduled date for the party. The Elizabeth St. party will still take place this Saturday December 14th, 11am-2:00pm. We always plan for 2-3 guests per resident. We ask those that will have more to notify us previous to the gathering so that we can accommodate all guests.

WE ASK YOU KINDLY THAT IF YOUR FEELING UNDER THE WEATHER TO PLEASE NOT COME AND VISIT. ALTHOUGH IT'S IMPOSSIBLE TO AVOID COLD AND FLU SEASON WE TRY OUR BEST TO KEEP OUR HOMES HEALTHY.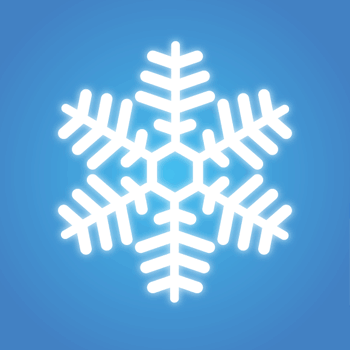 WINTER BIRTHDAYS!
Stewart November 4
MaryAnn K November 7
Connie T November 27
Edith D December 5
Ginny A February 1
Barbara P February 2

MESSAGE FROM DEBORAH AND FAMILY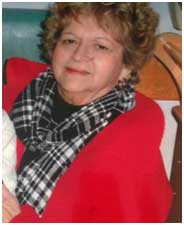 I want to thank you for all your support. As you know, we lost our Mother, Eleanor on December 5th. It was unexpected and our family is so sad to think that we will never again feel her warmth and enjoy her company.

She was always here to help us with projects, celebrations or just come in to spend time with the residents and staff.

We love taking care of your Mothers and Fathers and would have loved to taken care of ours but God had plans for her.

God bless you all and again thank you,

Love, Deborah, Daniel, Peter, Marcy, Paul, Sarah, Kate, Jen, Caleigh and Kelsey



To learn more about the Elizabeth Calsey House or the Elizabeth Calsey House at Lionís Mouth Road, call 978-388-0293.