Elizabeth Calsey House News
Assisted Living Residence


Hello Elizabeth Calsey House Friends & Family!
We hope everyone had a joyful holiday season. We want to thank everyone who came to our holiday parties, they were a great success! It means so much for the Residents to be able to show their loved ones where they live day to day. The smiles on their faces and the joy in their hearts; those few hours are why we do what we do here at The Elizabeth Calsey Houses.

If you came to our holiday party, you saw the fabulous Joseph Nocera perform. He is new to The Elizabeth Calsey House's performance schedule but has quickly become a fan favorite. He performs at both our homes every month and can also be seen performing throughout Amesbury and Newburyport.

Once again we were able to donate a multitude of gifts to children in need. We thank all those who donated and helped us make many Children's holiday a little bit brighter. Also, a big thanks to the Pettengill House for distributing all of the donated gifts and all the amazing work they do throughout the year.

Salon & Laundry Room Expansions
Plans are in the works to expand our hair salon/ laundry room at our Elizabeth St. home. We're hoping to give our Residents a more comfortable and spacious environment to get their hair done, and a better organized area for staff to complete Residents' laundry. Hair day has always been a day Residents are able to be pampered and feel good about themselves. We want to thank our fabulous hairdressers Yvonne and Carla for their service throughout the years.

Fabulous Day Trips
Over past few months we took some fabulous day trips with our Residents. Before the cold weather approached, we ventured to Cider Hill Farm. There Residents got to feed goats and chickens, snacked on cider and cider donuts and picked pumpkins. It was a fun, fall festive day! Right before the Christmas Holiday we ventured to Cracker Barrel Restaurant. Residents enjoyed a country lunch followed by holiday shopping in the Cracker Barrel gift shop.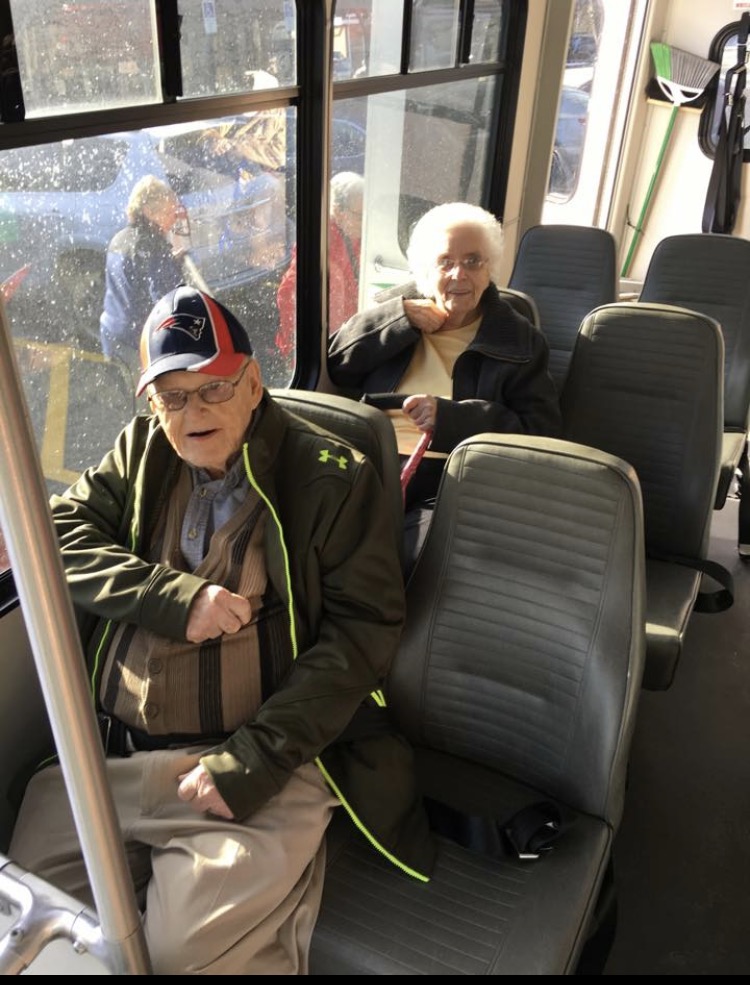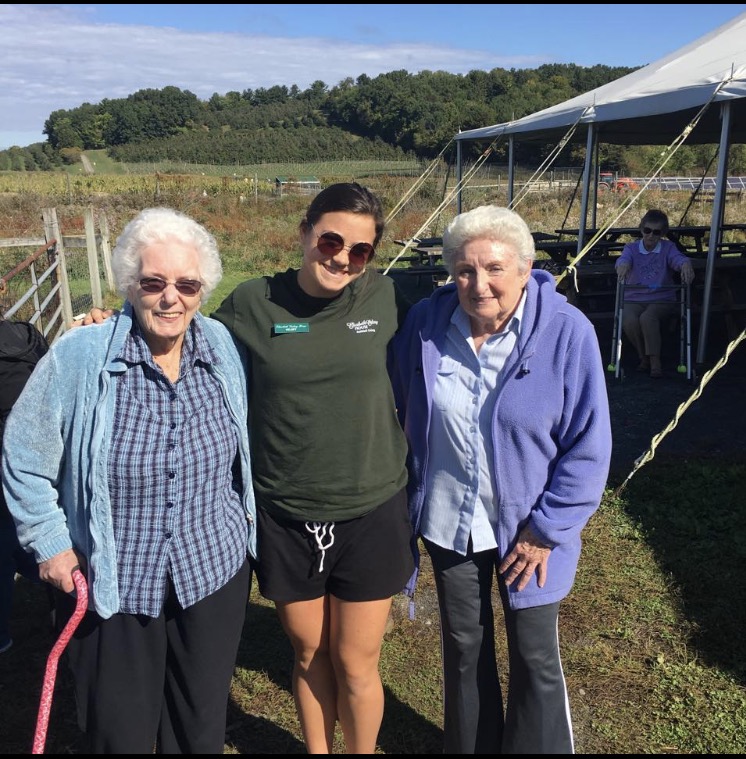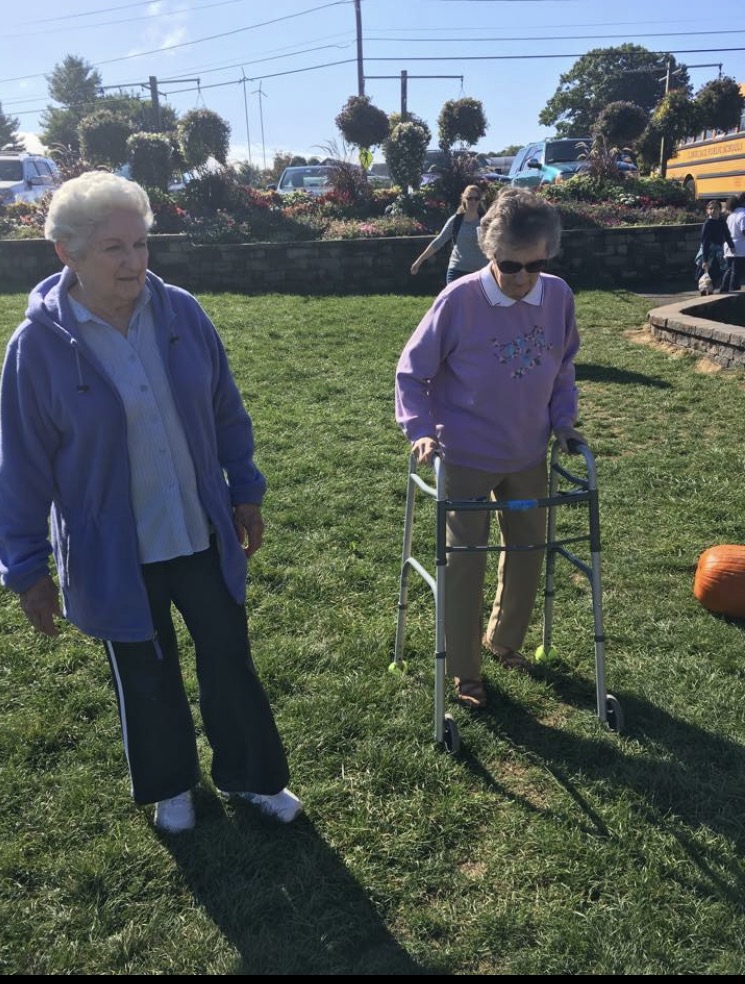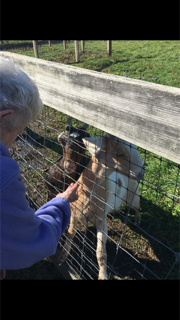 (Click to englarge photos)

St. Patricks Day Celebration
It wouldn't be St. Patrick's Day without The Bracken School of Irish Dance coming to visit! We want to thank all of the kids for putting on an amazing show at both homes. The Residents absolutely love watching them perform.

Meet our New Chef Ron Cipullo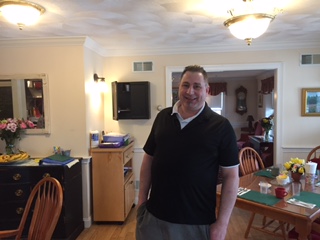 The Elizabeth Calsey House is pleased to welcome our new Chef Ron Cipullo. Ron has been a culinarian for 40 plus years, and we are excited to have him on our team. I had the pleasure to sit down with him and ask him a few questions.

Caleigh: Ron, where are you from originally?
Ron: Well I was born in Salem, MA and raised in Peabody. My grandmother had a small cottage in Rye, NH where I spent all my summers. That is how I ended up on the coast, and after high school I officially moved here. So I consider myself a local, but some folks would debate that.

Caleigh: How did you start cooking?
Ron: In the summer of 1977, after moping around the house for a couple weeks, I found myself getting bored of my annual summer routine. My grandmother suggested I get a job. Fortunately, a family friend was able to get me in the door at a local beach restaurant. A job like this was extremely hard to come by for a 15-year-old so I was pretty lucky. I started as a busboy, but I found the kitchen operation to be magical. One night after an extremely busy dinner rush, the owner asked me if I wouldn't mind coming in the next morning to roll some meatballs; and guess what I've been rolling ever since.

Caleigh: What's your favorite food to eat?
Ron: Because of my heritage and my training I am partial to Italian food; but as you can tell there really isn't anything I wouldn't eat!

Caleigh: What is your favorite food to cook?
Ron: I consider myself an ethnic chef. I like to use a lot of spices and I like to experiment with food. Although I have cooked Italian food most of my career (I estimate I have made 1 million pounds of pasta and 500,000 pounds of lasagna), my favorite food to work with is always something I've never worked with before. I love new challenges! I collect cook books and despite being an industry dinosaur I truly like to stay current with all the merging trends.

The Elizabeth Calsey House is truly thankful for all Ron's work thus far! Our stomachs have been more than satisfied. We want to thank Peter for lending an extremely helpful hand in Ron's transition and all our other staff for his warm welcome!

How to Subscribe & Unsubscribe from this newsletter
If you are having difficulty subsribing or unsubscribing to our newsletter, here is how:

To subscribe, go to our website newsletter page: http://elizabethcalseyhouse.com/newsletter/ Enter your email, name, and click "Submit"


To unsubscribe, go to our website newsletter page: http://elizabethcalseyhouse.com/newsletter/ Enter your email, click "Unsubscribe Me " and click "Submit" (as shown in the picture below).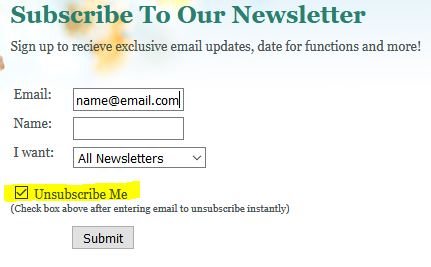 We also have a link at the bottom of every newsletter to subscribe & unsubscribe for your convenience.

We are ready for Spring!
Although this winter wasn't the worst we've encountered, we are ready for spring time here at ECH! We are excited to plan some more outings with our Residents and for our weekly Thursday cookouts. We thank all of our Residents' loved ones for the love and support they provide. I can speak on behalf of the entire Elizabeth Calsey House staff when I say we feel so fortunate to do the work we do!!!




Contact Us
Elizabeth Calsey House
15 Elizabeth Street
Amesbury, MA 01913
(978) 388-0293
To adjust your email preferences or unsubscribe from receiving such emails in the future,
click here
.