Elizabeth Calsey House News
Assisted Living Residence


Hello friends and family of Elizabeth Calsey House!
I hope by the time you are reading this newsletter the sun will be shining and the Spring weather will have finally arrived. I am sure we can all agree this winter was a cold and snowy one; and speaking on behalf of our residents I believe they are all ready for some warm air and sunshine. This winter has been a busy one at both of our homes. We are continuing to do some maintenance construction at both homes, in hopes of bettering and maintaining them for our residents.

We have been fortunate enough to welcome some new faces in the last few months. We are pleased to welcome Lorraine, Marie, and Doris to our Elizabeth St home, and Grace, Olga, Theresa, Patricia, Claire, and Mary to our Lions Mouth Home. All of these residents have been a great addition to our family and we hope we have made their transition to our homes as smooth and enjoyable as possible.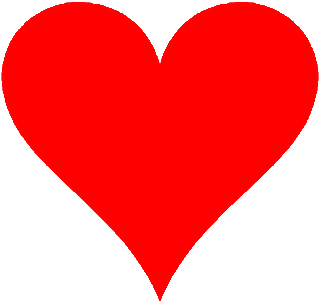 Our Valentine's Day Parties were a great success. Each resident received a carnation, and a goody bag filled with chocolate and other festive treats. Residents seemed to enjoy playing Valentine's Day themed trivia. We also played a "roll the dice game" which had residents answer questions about their loved ones, favorite foods/drinks, vacations; and a variety if others that allowed residents to get to know each other on a more personal level.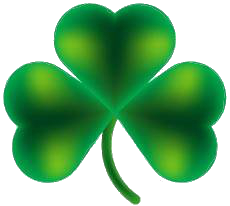 For St Patrick's Day many residents took part in an Irish Sing-along. Residents also munched on festive green treats, and learned about the origin of St Patrick's Day. Both Earth Day and Easter are just around the corner and we are planning some fun activities and celebrations for both of these days. We often ask residents for ideas on new activities they would like to try. I believe I am correct in saying many residents would be happy playing bingo each and every day. We try hard to help residents expand their horizons and open their eyes to new things. The Soul Drumming Group has been a great addition to our activities calendar. The Soul Drumming Group is an interactive, therapy drumming group. The group brings in instruments for all residents who wish to participate, and together the drumming group and residents make rhythms and music. Residents enjoy all the musicians that come to our homes, but seemed to especially enjoy the process of interactively making the music they are hearing. We find this activity to be a great stress reliever and tool to bring residents together and work as a team. The feeling of accomplishment residents expressed after drumming was very pleasing to all of the staff here at the ECH.

SUGAR, SPICE & EVERYTHING NICE
In this new portion of the newsletter we will share recipes with friends & family of ECH. Our first recipe comes from Sue Lahaye . Sue has worked at ECH for almost nine years now, and throughout the years we have been fortunate enough to eat many of her delicious treats!! ENJOY!!!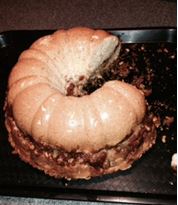 APPLE STREUSEL COFFEE CAKE

Prep: 25min Bake: 50-60 min

STREUSEL

1 1/4 cups packed light brown sugar
3/4 cup all purpose flower
1 stick (1/2 cup) cold butter (cut in small pieces)
2 tsp cinnamon
1 cup walnuts (coarsely chopped)

CAKE

3 1/4 cups all purpose flower
1 1/2 tsp baking powder
3/4 tsp baking soda
1 1/2 sticks butter room temp
1 1/4 granulated sugar
3 lg eggs
2 tsp vanilla extract
1 container (16 ounces) plain low fat yogurt
2 Granny Smith Apples or Golden Delicious apples (peeled&cut in 1/2 inch dice)

1.Heat oven 350 grease&flour nonstick bunt pan
2.Streusel: medium bowl stir brown sg., flour, butter, cinnamon w/fork or fingers till crumbly &butter is incorporated. Stir in walnuts
3.Cake: mix flour, baking powder & baking soda in small bowl. Beat butter&sugar in lg bowl w/mixer until fluffy (about 2min)Beat eggs one @time. Beat vanilla &yogurt w/mixer on low speed, beat in flour mixture just until blended.
4.Spoon 3cups batter into pan, spread evenly. Sprinkle w/ 1/4 cup of the streusel, apples, then 1/2 cup streusel. Spoon on remaining batter & Sprinkle remaining streusel on top of batter.
5.Bake 50-60 &cool for 15min. Place cookie sheet over top of bunt cake and use to flip once cooled.

Meet Our Residents Louise Euele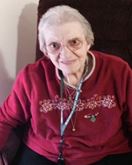 Louise was born on June 10, 1931. At the age of two Louise moved from Haverhill, MA to Bradford,MA were she remained for seventy eight years. Louise is the youngest and only remaining of eight children. Louise graduated from Haverhill High School and went on to be a reading tutor for the Haverhill School System. Louise married Francis Euele, and had two children Maria and Michael. The two raised their children in Louise's childhood home. Francis came from a very large family of fifteen children. Among his fourteen brothers and sisters there were 3 sets of twins! Francis was a member of the air force for twenty years. He spent an entire year stationed in China leaving Louise home to care for their children and her father who lived with them. After many years as a reading tutor Louise went on to work for longtime friend Steve, of Steve's Florist Shop. Today Louise is fortunate enough to have two grandchildren from her son, Joe and Nina.

Soon after losing her dear husband Frances Louise moved into a local elderly housing facility. After a stay there she came to our home on Elizabeth St where she remains today. Louise has been a wonderful addition to our family. She says she absolutely loves being here and wouldn't want to be anywhere else. You can always find her attending activities and politely encouraging others to join her. Louise expresses kindness and friendship among all residents, and staff. We are truly blessed to have her as a resident.

Residents Birthdays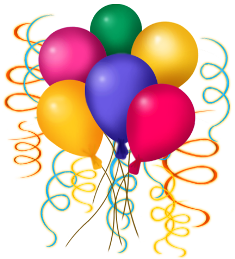 Dora March 10

Theresa March 17

Delores March 26

Nancy April 4

MaryEllen April 19

Doris April 20

Attention Lions Mouth Rd. Friends & Family
Due to the cancellation of our holiday party we are planning a Spring Fling for residents, friends and family. We will be in contact regarding all information.

Where Are Deb & Dan?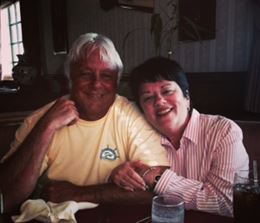 Deb and Dan are in Cocoa Beach, Florida vacationing for the month of April. They are confident that everything will run smoothly when they are away, and are grateful to have such a supportive team behind them. They miss their ECH Family very much and cannot wait to see everyone when they return!

I hope you have all enjoyed receiving our newsletters, and we appreciate any comments or feedback.

Thanks,




Contact Us
Elizabeth Calsey House
15 Elizabeth Street
Amesbury, MA 01913
(978) 388-0293
To adjust your email preferences or unsubscribe from receiving such emails in the future,
click here
.