Elizabeth Calsey House News
Assisted Living Residence


Hello Friends, and Families



And Happy Spring!! I think it is safe to say this winter was slightly kinder than years past. Here at the Elizabeth Calsey House Homes we are ready for sunshine and the warm months to come!



I want to thank everyone who took the time to come to our Holiday Parties! Both parties were a great success. The Residents truly enjoy having their loved ones here to celebrate. Thanks to all the donations, we were able to deliver an abundant amount of toys to the Pettengill House. It has always been very important to The Elizabeth Calsey House to give back to as many local children in need as possible! Santa Claus and his handy Elf Kelsey came and delivered presents to all of the Residents. It's nice to be able to remind our Residents there is still a little bit of kid in each and every one of them; and no matter how old you get you're never too old to hang out with Santa Claus!



Valentine's Day was filled with love at both our homes. We celebrated with sweet treats and Residents shared some memories of past Valentine's Days. We listened to Frank Sinatra and many other classic love songs. We are always looking for any reason to throw a party, especially one filled with sweet treats and love!



Before we knew it was St. Patrick's Day! A big thank you to The Bracken School of Irish Step Dancing for coming and performing at both of our homes!! The Residents absolutely loved watching the kids perform! Every single one of them was truly amazing! We also all dressed in green, ate green treats, and sipped green punch. it was quite the day!!

We hope everyone had a wonderful Easter, and enjoys all the upcoming holidays! The Elizabeth Calsey Houses always try our very best to make every holiday especially special for those Residents that remain at "Home". We love when our Residents are able to spend the day with outside friends and family; but for those who remain at ECH we do our very best to make them feel equally special and to always know they are surrounded by "Family"!

View photos on our website here


The Elizabeth Calsey House has a new relationship with Solar City. We now have solar panels on our Elizabeth Street Home! So far we are very pleased with the job Solar City has done and we are excited to be able to generate some natural energy!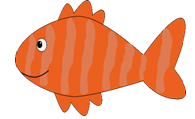 We are excited for our upcoming lunch trip to Stripers! The Residents enjoy a special treat of fried seafood and Stripers is just the place to get some of that!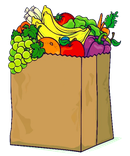 One of our favorite parts of Spring Time is all the fresh flowers, fruit, and veggies we can obtain!! We are happy to purchase from local businesses; especially Cider Hill Farm and Bartlett's Farm! We appreciate them always supplying our homes with fresh and locally grown products.

A special thanks to the Girl Scouts who came and visited our Lions Mouth Road home! They made cards for each Resident and presented them with their very own box of Girl Scout Cookies! It was extremely sweet, literally, and very thoughtful!

FROM OUR FAMILY TO YOURS WE WISH EVERYONE A HAPPY AND SAFE SPRING AND SUMMER!




Contact Us
Elizabeth Calsey House
15 Elizabeth Street
Amesbury, MA 01913
(978) 388-0293
To adjust your email preferences or unsubscribe from receiving such emails in the future,
click here
.