Elizabeth Calsey House News
Assisted Living Residence


Holiday Parties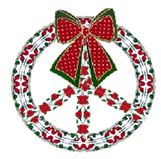 Our Holiday Parties are scheduled for December 3rd (Lions Mouth Rd) and December 10th (Elizabeth St.). Family and close friends of our Residents are welcome to come and join us in Celebrating the Holiday Season. Each party is scheduled from 11am-2pm. We hope to see you all there and ask those who attend to please bring an unwrapped gift to donate. Our donation goes to local children in need. Both toys along with personal products would be greatly appreciated, and would help make a Child's Christmas very special! We will have a drop box at both Homes from the end of November to right before Christmas for those who cannot attend our Parties.

With the Holiday Season closely approaching please remember to let us know if you will be taking your loved one out for a Holiday Dinner/Celebration! By knowing which Residents will be going out our Staff can ensure them to be ready at the appropriate time, making everyone's holiday a little bit smoother!

Please join us for our annual Holiday Parties!

Lions Mouth Road Friends & Families - December 3th 11:00-2:00pm

Elizabeth St. Friends & Families - December 10th 11:00-2:00pm

2-4 guests per Resident and please RSVP by phone (978) 388-0293 or email so we can plan accordingly!

Hope to see you there!

Locations: 286 Lion's Mouth Road & 15 Elizabeth Street , Amesbury, MA 01913



Contact Us
Elizabeth Calsey House
15 Elizabeth Street
Amesbury, MA 01913
(978) 388-0293
To adjust your email preferences or unsubscribe from receiving such emails in the future,
click here
.