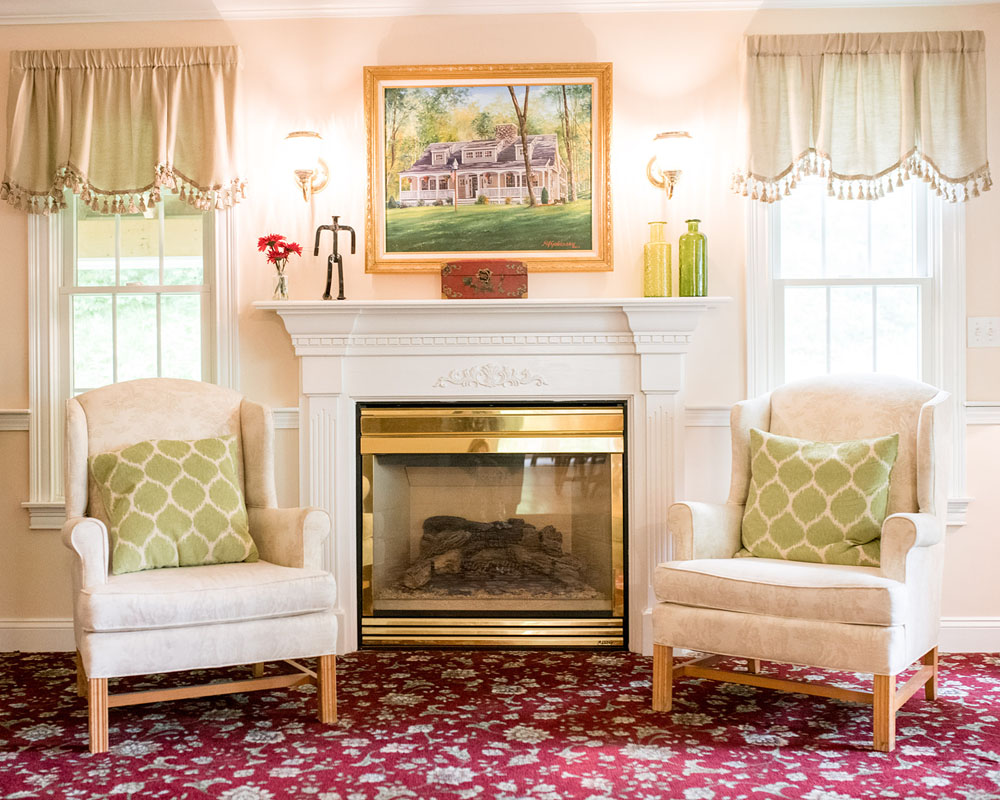 Elizabeth Calsey House Amenities
Elizabeth Calsey House has taken great care to create a home-like environment. Residents enjoy a made to order home cooked breakfast as well as 3 additional homemade meals daily. This is one of the many home like features we have to offer.
All of our meals are prepared by our in-house chef; as well as reviewed by a registered dietician. We are able to offer both therapeutic and preferred diets.
We offer our Residents a plethora of activities including; exercise, crafts, music, bingo, trivia, and many more!
We offer all our Residents an all- inclusive monthly rate; which includes all the above as well as the below services and accommodations listed.
Services and Accommodations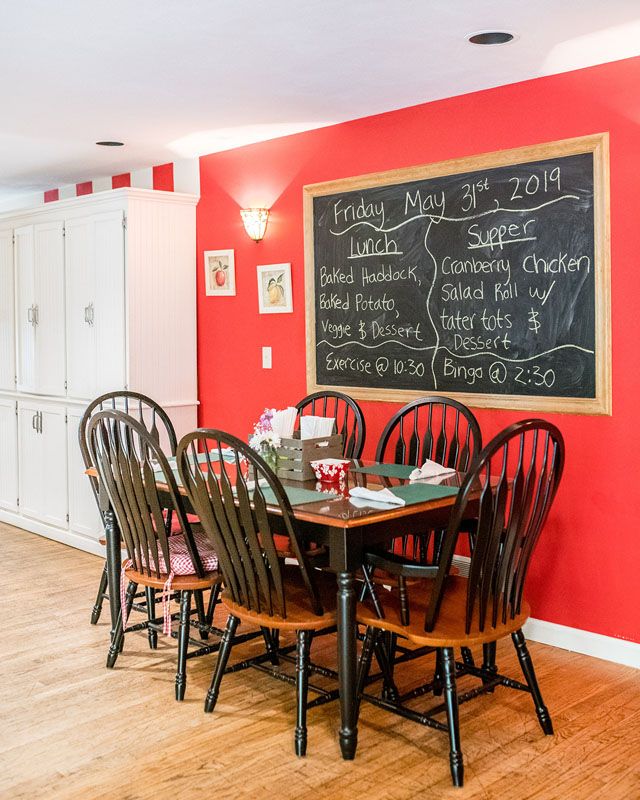 All Residents receive the following under the basic monthly fee:
Assist with ADL's as needed up to 1 hour daily
Residents enjoy a made to order home cooked breakfast as well as 2 additional homemade meals daily.
24 hour staff/supervision
24 hour emergency call system
Security system
Medication management (supervision/monitoring
Assistance with arranging medical appointments and scheduling
Assistance with arranging medical appointment and scheduling
Paper products, (tissues, paper towels, bathroom tissue, etc.)
Cable TV (residential) and Wi-Fi
Activities (entertainment, movies, exercise, crafts, bingo & games)
Private room with full handicap bathroom
Launder of bedding individual laundry (excluding bed spreads, mattress covers and blankets) and individual laundry is done weekly. The laundry is individually washes, dried, folded and delivered to the Resident's room. This service is based on ten (10) loads per month. Additional laundry will be charged $7 per load.
*Arrangement of Pharmacy service by Provider of your choice
*Access to hairdresser/barber
*Ancillary services (visiting nurse, physical/occupational therapist, CNA, etc.)
*Private phone line (available)
*Transportation to appointment
* Any cost that may arise from these services is the responsibility of the Resident and shall be paid to the Provider of such services.
Monthly Fee $5,500 – $5,800